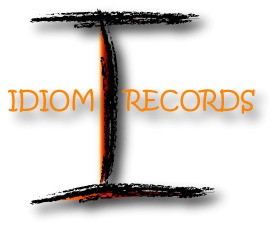 WELCOME TO THE OFFICIAL SITE OF IDIOM RECORDS
...an independent record label supporting creativity and exploration...
Idiom Records is an Indie label who promotes local music in Port Arthur, TX
College Station, TX and the surrounding areas.
Idiom Records is a BRAND NEW label, and we are thirsting for talent.
The operation doesn't officially start until the second week of May, 2005
but we are currently accepting demo submissions.
NOTE* If you are a band or artist who does not currently have a demo,
go to the submission page and get everything else together and send it in.
We will work out a time to send an A&R rep to either hear you practice, or
see you perform.
We will be sending out a newsletter every month that includes new artists,
shows, etc...To subscribe send a blank email with the word subscribe
in the subject line to:
Idiom Records
News Articles Artists Contact About Links Shows